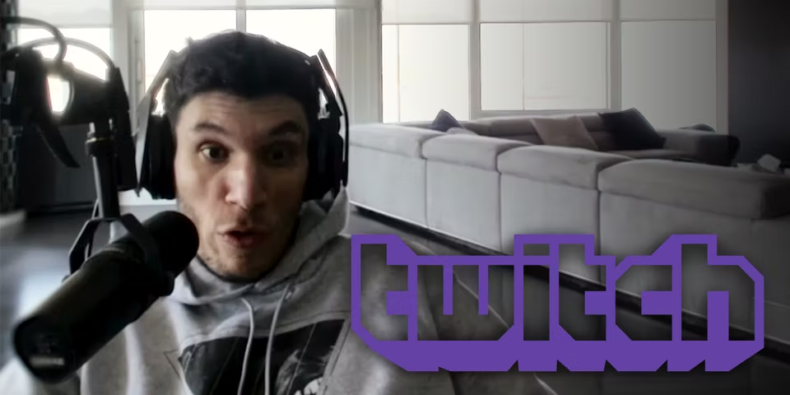 Twitch recently placed a ban on Gambling Streams as they figured out that streamers were trying to dupe their viewers into making insane amount of money. They were correct about that and one of the streamers, Trainwreckstv, actually came forward and admitted that he made more than $360 Million from his Gambling Streams.
Twitch streamers had been signing up sponsorship deals with gambling websites which them allow access to more profits by user signup and what not. Another twitch streamer named "Sliker" recently scammed his viewers for about $300,000. He admitted that he had an addiction for gambling and had lost most of the money in gambling due to which he had to scam more people.
So Trainwreckstv was doing a livestream about Overwatch 2 and during his conversation he revealed that since signing up the contract with a gambling website he had been paid out $360 million in the last 6 months. That is insane amount of money. People have been showing their doubts about this as this really is more money than many superstars and singers. One user commented on reddit that he was doubtful that the streamer is making more money than Justin Bieber who's estimated net worth is about $285 million.
Twitch has updated their guidelines and do not allow streamers to place links on their stream that refer to gambling sites like slots, Stake, Rollbit, and Duelbits. Many twitch streamers were outspoken about it because this was just very simple and easy money for them to make while it was allowed.
Hits: 2

The Resident Evil series has been a fan favorite for over two decades, with its mixture of horror and action gameplay, iconic characters, and engaging storylines. With so many games in the series, it's easy to overlook some of the lesser-known [...]

Pakistan's digital economy is booming, but the lack of regulation in the industry has led to a rise in scams, frauds, and apparent mismanagement. The pandemic has led to more people seeking ways to make money, and traditional sellers have moved online, [...]

NCSoft has presented a new ambitious project called Project M at the State of Unreal 2023 event. This new game is a simulated reality project that is set to take the gaming world by storm. With stunning graphics and an innovative gameplay system, Project [...]