So a streamer did just and beat Thor on the "Give me God of War" difficulty while having one hand in Pringles can. I mean fighting Thor wasn't that hard but still you need two hands to beat him most of the times.
Streamers simply come up with new and ingenious ways to beat God of War Ragnarok Bosses however they can. Beating bosses on the highest difficulty itself is a feat to undertake. Its not supposed to be easy and basically requires perfection (not taking any hits from the boss). You need to be on your toes all the time (or fingers in this regard).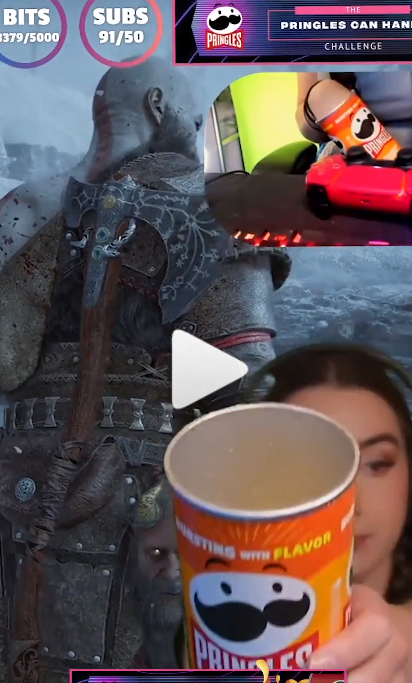 MissMikkaa has been knows to do incredible streams where recently she played two Elden Ring games side by side with one game being played with a regular controller and other being played by her dance pad. She was beating bosses left and right. You think playing one game requires all your attention she is doing that with a dance pad and a controller at the same time. I can't imagine how she does it.
MissMikkaa proved again that she is really good at gaming by stopping to take a break and have Pringles. She live streams everyday and usually posts a tweet when she is about to stream daily.
Hits: 2

NVIDIA, a leading technology company renowned for its graphics processing units (GPUs), has unveiled a groundbreaking innovation that is set to revolutionize the gaming industry. On May 28, 2023, NVIDIA introduced the NVIDIA Avatar Cloud Engine (ACE) for [...]

Introduction: As technology has advanced over the years, so too have gaming mechanics. From the early days of pixelated graphics and simple controls, gaming has undergone significant transformations that have enhanced gameplay and immersion. In this [...]

As gaming enthusiasts, we invest a significant amount of time and money into our consoles, making it essential to take proper care of these prized possessions. While we often focus on keeping our games up to date and ensuring our controllers are in top [...]