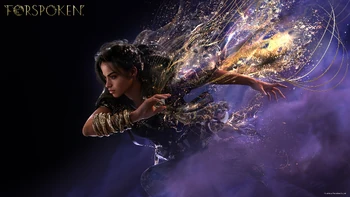 Forspoken is an upcoming open-world action RPG developed by Luminous Productions and published by Square Enix. It is set to release on January 24, 2023 for the PlayStation 5 and PC platforms, including Steam, Epic Games Store, and Windows Store.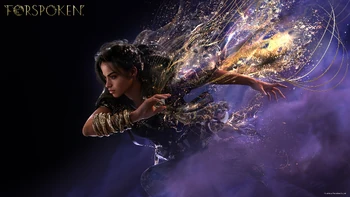 The game follows the story of Frey Holland, a gritty and street-smart young woman from New York City who is magically transported to Athia, a land where fantasy and nightmare are real. In this new world, Frey must harness newly discovered magical abilities to battle terrifying monsters and contend with the Tantas, powerful matriarchs who have dominion over Athia. Frey's ultimate goal is to find a way back to her home.
The game's setting and characters are developed by a team of writers, including Gary Whitta, Allison Rymer, Amy Hennig, and Todd Stashwick. The game's music is composed by Bear McCreary and Garry Schyman.
The game was originally revealed under the working title "Project Athia" during Sony's State of Play livestream presentation in June 2020. The game was officially named Forspoken during Square Enix's Square Enix Presents livestream presentation in March 2021 and features voice actress Ella Balinska as the protagonist Frey Holland.
Forspoken was showcased in various livestream presentations throughout 2021, including Sony's Playstation Showcase 2021 and The Game Awards. Initially planned for a spring 2022 release, the game was delayed to October 11, 2022, and later to January 24, 2023, in a strategic move by the development team to ensure the best possible gaming experience for players.
As always Shirrako already has the gameplay out for this if you want to indulge in it a bit,
Hits: 1

NVIDIA, a leading technology company renowned for its graphics processing units (GPUs), has unveiled a groundbreaking innovation that is set to revolutionize the gaming industry. On May 28, 2023, NVIDIA introduced the NVIDIA Avatar Cloud Engine (ACE) for [...]

Introduction: As technology has advanced over the years, so too have gaming mechanics. From the early days of pixelated graphics and simple controls, gaming has undergone significant transformations that have enhanced gameplay and immersion. In this [...]

As gaming enthusiasts, we invest a significant amount of time and money into our consoles, making it essential to take proper care of these prized possessions. While we often focus on keeping our games up to date and ensuring our controllers are in top [...]