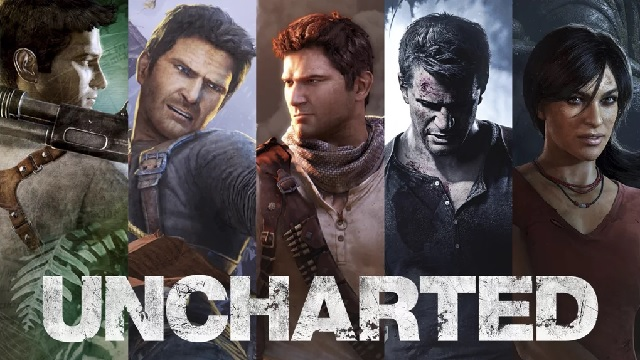 he Uncharted franchise, created by Naughty Dog, has come to an end according to Neil Druckmann, game director and co-creator of the Last of Us TV show. In an interview with Buzzfeed, Druckmann explained that the series was incredibly successful and that the studio was able to put the final touches on the story and move on.
The Uncharted franchise, which began on the PlayStation 3 in 2007, followed the adventures of treasure hunter Nathan Drake as he traveled the world in search of ancient artifacts. The series was critically acclaimed for its cinematic storytelling, engaging gameplay, and strong characters. The final game in the series, Uncharted 4: A Thief's End, was released in 2016 and was one of the best-selling games for the studio.
While the Uncharted franchise may be done, there is still a possibility for another installment in the Last of Us series. Druckmann stated that a The Last of Us Part 3 title is possible if the studio can come up with a compelling story for it. However, if that is not the case, the studio is happy with the ending of Part 2 and will leave it as the conclusion of the series.
The Last of Us Part 2 was released in 2020 and received widespread critical acclaim for its storytelling, characters, and gameplay. The game was also adapted into a television series by HBO, which premiered in June 2021 and was a major success. Boxed sales for the game jumped 238% in the UK after the show's launch, demonstrating the continued popularity of the franchise.
In conclusion, while fans of the Uncharted franchise may be disappointed to hear of its end, it is exciting to see what Naughty Dog will tackle next. With the possibility of another Last of Us installment, fans of the series can look forward to the potential return of Ellie and Joel. Only time will tell what the future holds for Naughty Dog and its beloved franchises.
Hits: 0
The Last Dose is the latest update of the Grand Theft Auto Online game, and it appears to have disappointed many players with its content. However, the Virtue car as a gift is something that players like u/No_Competition3637 believe is a sweet reward. The [...]

The discussion on the r/GodofWar subreddit regarding the invulnerability of the rope in the game brings to light an interesting psychological concept called suspension of disbelief. Suspension of disbelief is the willingness of a person to temporarily put [...]

Remember the days when Grand Theft Auto Online (GTAO) had ground fireworks? It has been a few years since players could enjoy them, but some users are reminiscing about the fun feature and wishing for their return. Reddit user Zeustah- posted on the [...]