Project Zero: Mask of the Lunar Eclipse is a classic Japanese horror game that has been recently refreshed by Koei Tecmo for a new generation of players. The game, which was originally launched on the Wii 15 years ago, takes place on the remote Rogetsu Island where five schoolgirls were abducted and forced to take part in a bizarre ritual. Two of the survivors return to the island years later to uncover the truth about what happened to them, only to find it crowded with vengeful spirits and haunted buildings.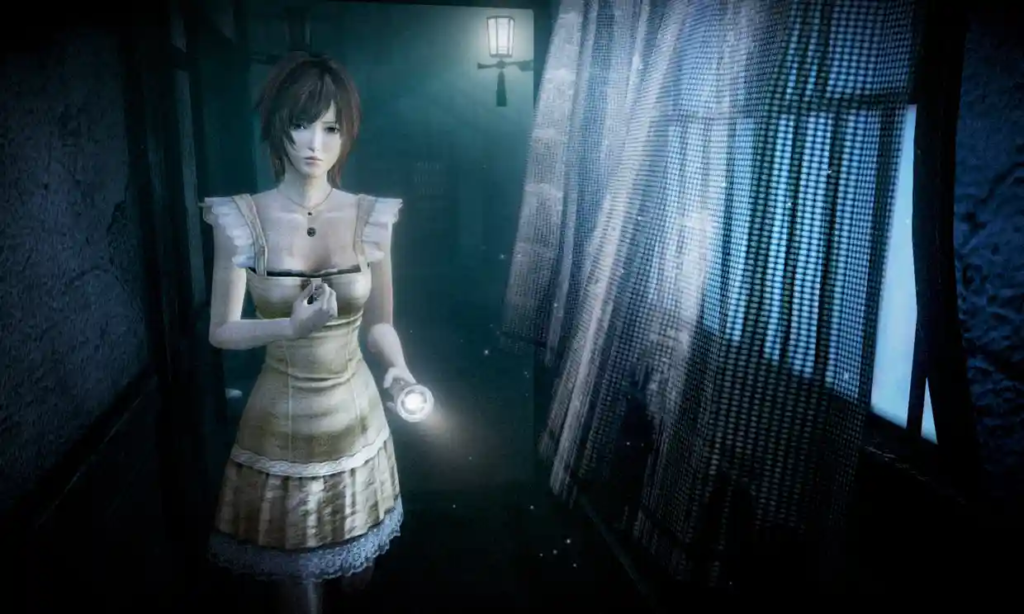 Players take on several roles as they explore the island, using a camera obscura as their only weapon to capture the tormented souls of ghosts in photographs. The game is a survival horror experience with a slow walking pace, weird camera angles, and deliberately obfuscating controls. Save points, health drops, and extra camera reels are scarce, making every encounter with a vicious wraith incredibly tense and demanding.
The game's atmosphere is a masterpiece of horror game architecture, with the opening hospital location being a labyrinthine trap of narrow corridors, wood-pannelled dining halls, and mildewed libraries. The sound effects add to the eerie feel of the game with distant clangs, children crying, radio static, bumps, steps, and scrapes following the player everywhere. There are also puzzles involving masks, paintings, telephones, intercoms, safes, locks, and passcodes to solve.
However, the game may be challenging for newcomers to the genre as characters move painfully slowly, and ghost battles are unforgiving, especially on modes other than easy. Searching every room for shining objects to pick up can also become tedious after a few hours.
Overall, Project Zero: Mask of the Lunar Eclipse is a highly atmospheric adventure with many brilliant moments of fear and dread. The game is a nostalgic J-horror experience that will be enjoyed by fans of the genre who are prepared to put in the effort and work with the control scheme. The spirits are wonderfully designed, and spotting a black-eyed ghost child lurking behind the player or in the corner of a room never fails to send a shiver down the spine. The game is available now on Xbox, PlayStation, Nintendo Switch, and PC.
Hits: 0
The Last Dose is the latest update of the Grand Theft Auto Online game, and it appears to have disappointed many players with its content. However, the Virtue car as a gift is something that players like u/No_Competition3637 believe is a sweet reward. The [...]

The discussion on the r/GodofWar subreddit regarding the invulnerability of the rope in the game brings to light an interesting psychological concept called suspension of disbelief. Suspension of disbelief is the willingness of a person to temporarily put [...]

Remember the days when Grand Theft Auto Online (GTAO) had ground fireworks? It has been a few years since players could enjoy them, but some users are reminiscing about the fun feature and wishing for their return. Reddit user Zeustah- posted on the [...]