Grand Theft Auto (GTA) Online is a popular multiplayer game that has been entertaining gamers for several years now. With its fast-paced action, challenging missions, and diverse gameplay options, it's no surprise that the game has amassed a huge following. However, players have recently started to complain about something they call "mission padding."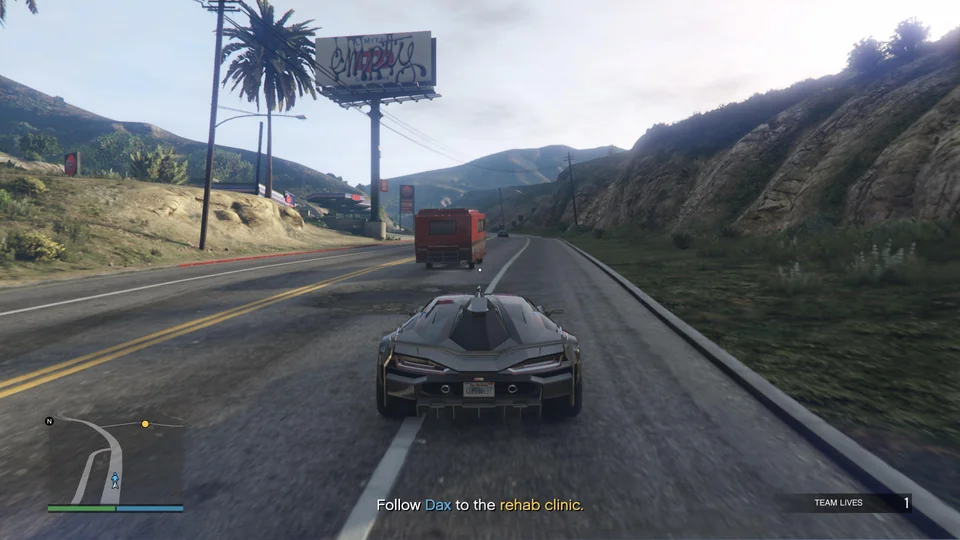 So what exactly is mission padding? In simple terms, it refers to unnecessary actions or tasks that players are forced to complete in order to progress in a mission. For example, in a recent mission in GTA Online, players had to drive an RV to a specific location while staying close to a character named Dax. However, some players found that the drive was needlessly long and boring, and that they had to go out of their way to complete the mission.
This kind of mission padding can be frustrating for players, as it interrupts the flow of the game and makes missions longer than they need to be. Many gamers have complained that it makes the game feel tedious and repetitive, and that it takes away from the fun of playing. Some players have even taken to blocking other players who try to join their session, in order to avoid having to play through these kinds of missions.
While some players may find mission padding to be a minor annoyance, it can actually have a big impact on gameplay. When missions are unnecessarily long or tedious, players are more likely to lose interest in the game and move on to something else. This can be especially damaging for a game like GTA Online, which relies on its player base to keep the game alive.
So why do game developers include mission padding in their games? There are a few possible reasons. One is that they may want to artificially lengthen the game, in order to make it seem like there is more content than there actually is. Another reason may be to slow players down and force them to take their time, in order to increase the overall length of the game.
However, there are other ways to add content and increase gameplay time without resorting to mission padding. For example, developers can create more diverse and challenging missions, or add new content such as weapons, vehicles, or other items. They can also create a more immersive game world, with detailed environments and interactive elements.
In conclusion, mission padding can be a frustrating and tedious aspect of gameplay in GTA Online. While it may be included in the game for various reasons, it ultimately takes away from the fun and enjoyment of playing. Game developers can and should find better ways to add content and increase gameplay time, without resorting to this kind of unnecessary padding. By doing so, they can keep players engaged and ensure that their game remains popular for years to come.
Hits: 0
The Last Dose is the latest update of the Grand Theft Auto Online game, and it appears to have disappointed many players with its content. However, the Virtue car as a gift is something that players like u/No_Competition3637 believe is a sweet reward. The [...]

The discussion on the r/GodofWar subreddit regarding the invulnerability of the rope in the game brings to light an interesting psychological concept called suspension of disbelief. Suspension of disbelief is the willingness of a person to temporarily put [...]

Remember the days when Grand Theft Auto Online (GTAO) had ground fireworks? It has been a few years since players could enjoy them, but some users are reminiscing about the fun feature and wishing for their return. Reddit user Zeustah- posted on the [...]