The Marvel Cinematic Universe (MCU) has introduced audiences to a vast array of characters over the years, but one of the most intriguing and mysterious villains set to make his debut in the upcoming film "Ant-Man and The Wasp: Quantumania" is none other than Kang the Conqueror.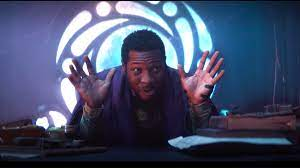 For those unfamiliar with the character, Kang the Conqueror is a time-traveling villain with a complex history in the Marvel Comics. He is known for his intelligence, combat skills, and a seemingly immortal nature that has allowed him to survive countless battles and timelines. But how does Kang achieve immortality, and how will this be portrayed in the upcoming film?
Kang's origins and immortality
In the comics, Kang's true identity is Nathaniel Richards, a descendant of the Fantastic Four's Reed Richards from an alternate reality. Nathaniel becomes Kang after discovering time-travel technology left behind by the Fantastic Four and using it to conquer various timelines throughout history.
While his origins in the MCU have yet to be revealed, it's likely that his immortality will be attributed to his time-traveling abilities. In the comics, Kang has used his technology to jump between timelines, effectively creating multiple versions of himself that can exist simultaneously. This has allowed him to cheat death and avoid the consequences of his actions.
Additionally, Kang has also been shown to possess advanced technology and knowledge of scientific principles beyond that of ordinary humans. It's possible that this knowledge has enabled him to find ways to extend his lifespan, further bolstering his immortality.
Quantumania and the future of Kang
The upcoming film "Ant-Man and The Wasp: Quantumania" is set to feature Kang as the primary antagonist, played by actor Jonathan Majors. The film's title suggests that the Quantum Realm, a key component of the Ant-Man movies, will play a significant role in Kang's origin and motivations.
It's possible that the film will delve into Kang's abilities and his relationship with time itself. The Quantum Realm has been shown to have strange and unpredictable effects on time and space, and it's possible that Kang has been able to harness these effects to further his own goals.
Furthermore, the film could explore the implications of Kang's immortality and how it has impacted his psyche. Kang has been shown to be a complex and often conflicted character, and his endless conquests and manipulations may have taken a toll on him over time.
Conclusion
Kang the Conqueror is one of the most formidable villains in the Marvel Comics, and his upcoming debut in the MCU has fans excited to see how the character will be portrayed. His immortality, which has allowed him to cheat death and conquer timelines, is a key aspect of his character, and it will be interesting to see how this is explained in "Ant-Man and The Wasp: Quantumania." With the film set to explore the Quantum Realm and Kang's motivations, it's sure to be an exciting addition to the MCU.
Hits: 0

"Oblivion" is a science fiction movie that was released in 2013, directed by Joseph Kosinski, and starring Tom Cruise, Andrea Riseborough, and Olga Kurylenko. The film takes place in the year 2077, where Earth has been ravaged by an alien [...]

Luther: The Fallen Sun is a 2023 crime thriller film directed by Jamie Payne and written by Neil Cross, which serves as a continuation of the 2010-2019 British television series of the same name. The film stars Idris Elba, who also serves as a producer, [...]
M3GAN, the highly anticipated killer robot doll film, has been making waves since its release and has already sparked rumors of a sequel. However, fans of the film may not have to wait for a sequel to get their next M3GAN fix. Screenwriter Akela Cooper [...]