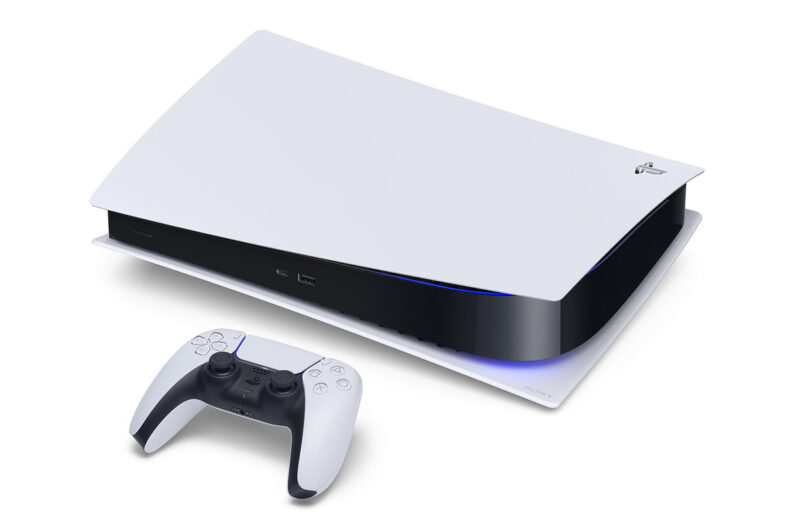 The PlayStation 5 (PS5) was one of the most highly anticipated releases in the gaming industry, and it has lived up to the hype so far. With its advanced hardware and immersive gameplay experience, it has become one of the most popular consoles on the market. However, it seems that a new version of the console may be on the way. Recently, an Australian retail site listed a "slim" version of the PS5, giving gamers hope that a new model may be in the works.
The listing for the PS5 Slim was noticed by Angie and shared on ResetEra. The Good Guys, an electronics retailer in Australia, appears to have a page ready for the unannounced version of the console. The description simply reads "the new look, slimmer PlayStation 5," without any accompanying photos, features, or pricing information. While this news is exciting for fans of the PS5, it's worth taking it with a grain of salt, as an almost-empty page on a retail site is not confirmation of a new model.
However, rumors of a new PS5 model have been swirling for months, and this latest listing adds fuel to the fire. Rather than a more powerful Pro model, the leading theory is that the new PS5 will be smaller because it will not include a disc drive. The digital-only PS5 has existed since launch, but the belief is that the new model will have a detachable disc drive that can be purchased separately. It's uncertain whether the drive will be compatible with regular digital PS5s.
Sony's platform experience EVP Hideaki Nishino suggested in December 2022 that 2023 will be a big year for the PS5. This statement, combined with the listing on The Good Guys, suggests that the company is planning to release a new version of the console soon. However, until Sony makes an official announcement, we can only speculate on the specifics of the new model.
In any case, a slimmer PS5 would be a welcome addition to the console family. While the current PS5 is an impressive machine, it's on the larger side, and a smaller, more portable version would be a hit with gamers who want to take their console on the go. With any luck, we'll hear more about the PS5 Slim in the coming weeks and months, so stay tuned for updates.
Hits: 5

Introduction: As technology has advanced over the years, so too have gaming mechanics. From the early days of pixelated graphics and simple controls, gaming has undergone significant transformations that have enhanced gameplay and immersion. In this [...]

As gaming enthusiasts, we invest a significant amount of time and money into our consoles, making it essential to take proper care of these prized possessions. While we often focus on keeping our games up to date and ensuring our controllers are in top [...]
Introduction Fans of the Grand Theft Auto (GTA) series have been eagerly awaiting the release of GTA VI, and rumors are swirling about the game being set in the iconic Vice City. As the anticipation grows, fans are expressing their desires and [...]