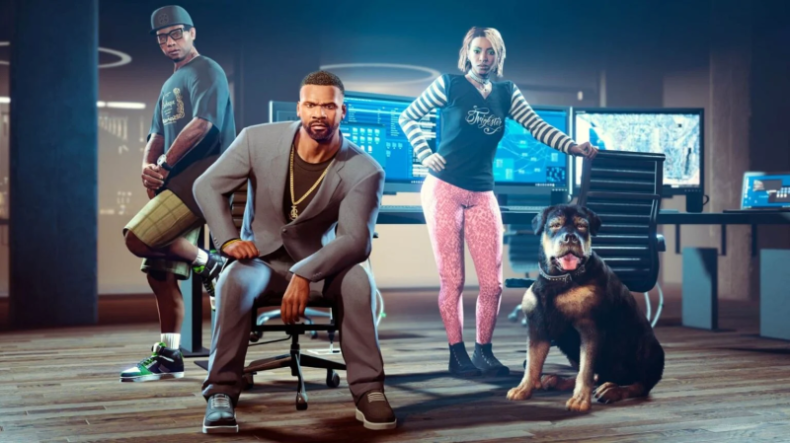 The gaming industry has progressed over the years, and as the years pass by, so does the level of immersion in video games. With Grand Theft Auto V, the game still lives up to the hype and provides players with a truly immersive experience. What's even more exciting is the fact that players can unlock the visuals of Grand Theft Auto V on PS5.
The original Grand Theft Auto V was released in 2013 on PlayStation 3, and since then, it has been ported to various platforms, with the latest being the PlayStation 5. With the PS5 version, the game has been upgraded with new visuals, improved graphics, and better textures. However, one way to further enhance the game's visuals is to apply custom settings.
One Reddit user, Jaen_Flake, shared his own HDR settings that he applied to the game. He explained how his TV's HDR makes day and night actually look like day and night. Other users also shared their opinions on how using the right video settings can make a significant difference. OpenlightR shared how he was blown away with how HD and real everything looked after he accidentally left his TV on a custom setting made for movies. Avexiis also shared how combining ray tracing with custom settings can make the game even more immersive.
What makes the PS5 version of Grand Theft Auto V even more remarkable is the in-built capture tool that allows players to record their gameplay in 1080p at 60 fps. Jaen_Flake mentioned that he used this tool to capture his gameplay and record the visuals with his custom HDR settings applied.
While some users were skeptical about how much of a difference HDR makes, Dabthepalmtree shared that it indeed makes a significant difference. According to him, activating HDR is done on the TV but must be set individually on the game.
In conclusion, the latest version of Grand Theft Auto V on PS5 provides players with a visual experience that is truly immersive. With the ability to customize the game's settings and apply HDR, players can unlock the full potential of the game's visuals. As game developers continue to push the boundaries of what's possible in gaming, it's exciting to think about what the future holds for the industry.
Hits: 0

Introduction: As technology has advanced over the years, so too have gaming mechanics. From the early days of pixelated graphics and simple controls, gaming has undergone significant transformations that have enhanced gameplay and immersion. In this [...]

As gaming enthusiasts, we invest a significant amount of time and money into our consoles, making it essential to take proper care of these prized possessions. While we often focus on keeping our games up to date and ensuring our controllers are in top [...]
Introduction Fans of the Grand Theft Auto (GTA) series have been eagerly awaiting the release of GTA VI, and rumors are swirling about the game being set in the iconic Vice City. As the anticipation grows, fans are expressing their desires and [...]