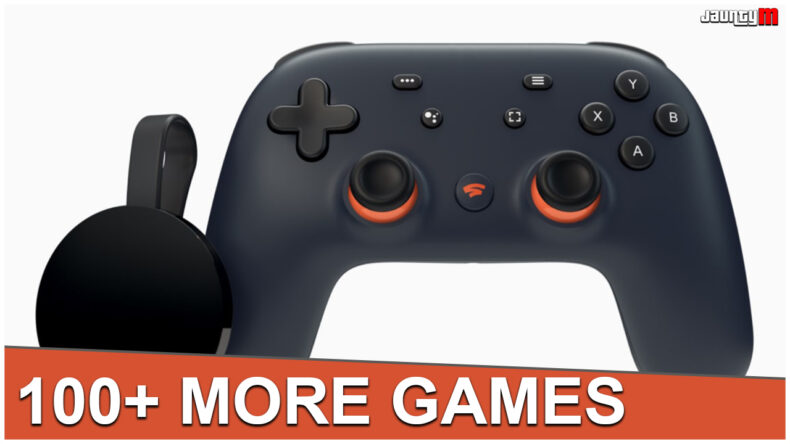 Stadia definitely knows how to stay part of the news as they are making announcements every now and then. Recently stadia had announced that they are shutting down their own in house development studio because they were going to concentrate on getting more third party games into their network.
Now they have announced that they would be adding 100 plus games to the network along with the dates of release for some of the games as well. Before this update there was an announcement in regards to adding 400 plus games to the network. The number hence been reduce to 100 games for now.
The games would be coming for around 200 developers who are working on new titles for the gaming network. Here is a list of a few games coming to the platform.
Shantae: Half-Genie Hero Ultimate Edition February 23rd
Shantae: Risky's Revenge – Director's Cut February 23rd
It Came From Space And Ate Our Brains March 2nd,
FIFA 21 March 17th,
Kaze and the Wild Masks March 26th,
Judgment that will be launched on April 23
This is good news for the Stadia fans as they are looking forward to having some better titles and a continuous stream of titles for the platform. Stadia so far hasn't been launched in Pakistan but hopefully when it does get a launch date we would be having a good gaming library to start with.
Hits: 15721
This was a feature that should have been with Steam from the start. But it wasn't like many other features. But now with the new update they have added a new "Add to Library" button so that users can add content to their steam library [...]

People are enraged as to why Indonesia would block Steam, Epic Games, PayPal and many other services. Their local government organization called "Kaminfo" is mainly responsible for this widespread block of such services. People have taken to [...]

PakGamersHub.Com is offering money to article writers whom would like to write articles for the website and in turn get paid for it. Since we are new startup we are only offering 50rs (PKR) per article right now. We need fresh articles based on gaming [...]