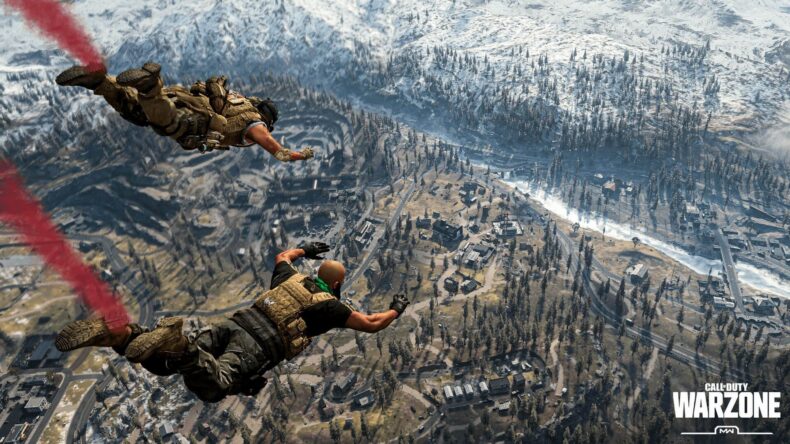 Users are noticing sightings of Lightning Storms is some parts of the map Verdansk while playing the multiplayer for Call of Duty Warzone. These sightings have been tweeted by a few players. This could be due to the fact that maybe Call of Duty is planning a new update for the next season of the game or simply there are some more weather changes coming into effect in the game.
Some players are speculating that there could be an upcoming Zombie update due to which we are having lightning storms in the game.
Whatever these storms signify we will have more clarity when we get the season 2 update for the game. For now its a fun sight to see and makes the online matches a little bit more interesting.
Call of duty is going with the Fortnite type of update system where there would be a live event that would later signify what's new to come to the game.
Lets wait and see if this update is going to be anything more than just simple lightning storms or there is something big incoming for the game.
Hits: 48

The Resident Evil series has been a fan favorite for over two decades, with its mixture of horror and action gameplay, iconic characters, and engaging storylines. With so many games in the series, it's easy to overlook some of the lesser-known [...]

Pakistan's digital economy is booming, but the lack of regulation in the industry has led to a rise in scams, frauds, and apparent mismanagement. The pandemic has led to more people seeking ways to make money, and traditional sellers have moved online, [...]

NCSoft has presented a new ambitious project called Project M at the State of Unreal 2023 event. This new game is a simulated reality project that is set to take the gaming world by storm. With stunning graphics and an innovative gameplay system, Project [...]