The Mirandalorian is a fantastic YouTuber that has experienced incredible success in a short period of time. With 55.3K subscribers and 538 videos, this channel is all about video games and the emotions they evoke. The Mirandalorian's infectious enthusiasm and her ability to become fully invested in the games she plays is what makes her content stand out. Her subscribers appreciate the passion and effort she puts into every video she creates.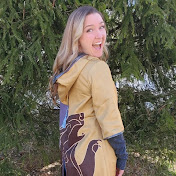 One of the channel's most popular videos is "Welcome Home | Finally Playing Hogwarts Legacy For the First Time | Part 1," which has amassed a staggering 565K views in just two months. Similarly, "UNBOXING MY NEW PLAYSTATION 5!!!! – Best Day of My Life!" has 18K views and has only been available for four months. Additionally, her "Reacting to the END of Spider-Man Miles Morales!" video has garnered 3K views in just five hours.
The Mirandalorian's success in such a short period is wonderful and amazing. Her ability to create engaging content, paired with her passionate personality, has helped her build a dedicated following. She is sure to continue to entertain her subscribers with more great videos in the future.
From the list of games and content she has played, it seems like she enjoys a variety of genres and platforms, including action, adventure, horror, and story-driven games. She has played many popular games like the Uncharted series, The Last of Us, and Red Dead Redemption 2.
She also seems to be a fan of games based on popular movies or TV shows, like the Harry Potter-inspired Hogwarts Legacy or The Walking Dead game series. Additionally, she has played some classic games like Halo Combat Evolved and has tried out some new releases like Callisto Protocol and Halo Infinite.
Besides gaming, she also creates content in the form of vlogs, reactions, tutorials, and shorts. This suggests that she enjoys engaging with her audience in different ways and is interested in exploring different types of content creation.
Overall, her diverse gaming interests and content creation suggest that she is an avid gamer and enjoys exploring various aspects of the gaming world.
Hits: 4

Introduction: As technology has advanced over the years, so too have gaming mechanics. From the early days of pixelated graphics and simple controls, gaming has undergone significant transformations that have enhanced gameplay and immersion. In this [...]

As gaming enthusiasts, we invest a significant amount of time and money into our consoles, making it essential to take proper care of these prized possessions. While we often focus on keeping our games up to date and ensuring our controllers are in top [...]
Introduction Fans of the Grand Theft Auto (GTA) series have been eagerly awaiting the release of GTA VI, and rumors are swirling about the game being set in the iconic Vice City. As the anticipation grows, fans are expressing their desires and [...]